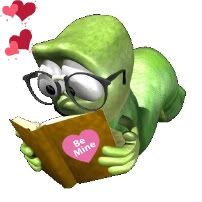 Get ready! Junior Auxiliary's next Bookworm Buddies is on it's way and we'd LOVE

to see you there! Since the month of February hosts one of our most

loved

holidays, Valentine's Day, we will be having a Valentine's themed morning filled with a story, craft time, and loads of fun!!! Come and meet your favorite buddies...
Saturday, February 6, 2010
(*the old Tennessee Technology Center)
We sure hope you'll make it!